Sports Phone Solutions was designed by Youth Sports Directors who realized that Communication is the #1 Complaint in Youth Sports.
Parents, Teams Moms, Coaches, Directors, Officials, Concession Workers, Field Workers, Volunteers and members of visiting teams need current and accruate information.
are the games rained out?
is practice canceled?
when is registration?
where are team pictures being taken?
when are tryouts?
when does the season start?
The traditional rainout number is busy, the voice mail box is full,
and your cell phones are ringing all the time.
sound familiar?
Sports Phone Solutions...
We set out to develop a simple system that would be easy for anyone on the board to use and wouldn't require training for new board members.
NEVER Busy Hot Line
Unlimited Incoming Calls
Unlimited Message Updates
Remotely Managed from Any Phone
No Fancy Bells and Whistles to Set Up
Total Annual Cost to Your Organization is $199.00
What's New...
January 2009
Voice Mail Messages Automatically Converted to Email
Eliminates the Need to Check and Delete Voice Mail
Prevents Voice Mail Boxes from Filling Up
May 2009
Smart Voice Mail Filter
Records Real Voice Mail Messages Only
Eliminates Hang Ups from Being Recorded in Voice Mail
October 2009
Regional and National Business Sponsorships
Lowered Annual Cost for Sports Organizations to $199.00
Features Sponsor Business Name on Every Hot Line Call
February 2010
Local Phone Numbers Available Nationwide
April 2010
Keep Your Current Phone Number
July 2010
Professionally Recorded Custom Default Messages
January 2011
Automatic Website Updater
Voice Activated in Real Time
Instantly Updates YOUR Website
Custom iPhone and Android Apps
Voice Activated in Real Time
Instantly Updates to Match Hot Line
"There's An App for That!"
July 2011
Automatic Default Message Re-activation
Provides Auto Delete Option for Time Sensitive Announcements
Removes Out Dated Weather Updates Automatically
October 2011
Website Time Stamp
Displays Date and Time of Most Recent Announcement
Coming Soon
Record and Forward Messages to Groups in Your Organization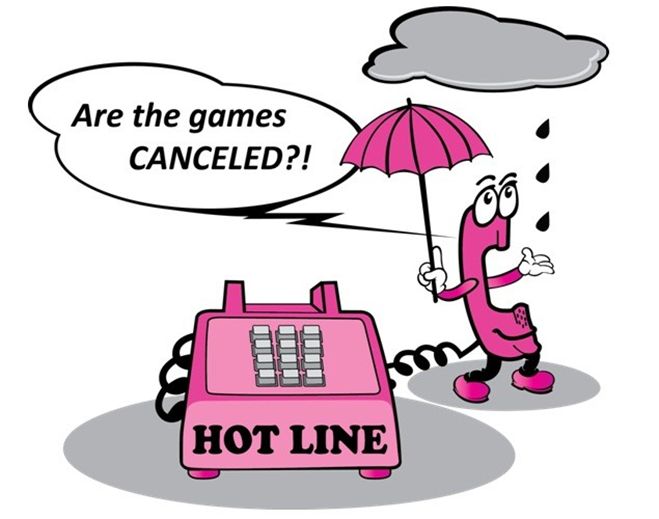 Customer Service Available 7 days a week
8am - 9pm
1-888-591-5935 Toll Free